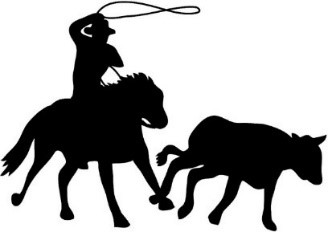 Texas Singing Cowboy and Cowgirl Legends

The era of the great cattle drives ended in the 1890s, but even with the closing of the frontier, the appeal of cowboy songs endured. Though cowboys no longer rode the Chisholm Trail, there was still plenty of work with cattle to be had on ranches and in rodeos. In songs, drama, popular fiction and movies, the cowboy had fully emerged as an authentic and truly American hero, a kind of knight of the plains.
In 1910 a pioneering print collection was published, John Lomax's Cowboy Songs and Other Frontier Ballads, which helped ensure that in the future at least some of the best-known cowboy songs could be traced back to real cowboys.      A few such songs were recorded commercially, by singers with first-hand experience of the West, such as Carl T. Sprague, who popularized When the Work's All Done This Fall and The Dying Cowboy.
When sound films arrived in the late 1920s, the singing cowboy became a staple hero of westerns. The first well-known singing cowboy was Gene Autry, who came from a Texas ranching family.  Autry enjoyed many national hits, some which he co-wrote, such as his theme song Back in the Saddle Again. Autry popularized cowboy music on stage, television, and radio beginning in the early 1930s.
Louise Massey and the Westerners were radio stars of the twenties and thirties, most remembered for their cowboy/cowgirl hit In My Adobe Hacienda.
Red River Dave McEnery and Tex Ritter also began recording cowboy ballads during the thirties and later appeared in western movies. Ritter's best-known song, High Noon, is the title song from the Gary Cooper film classic. Red River Dave McEnery was the first singing cowboy to appear on TV.
Bill Boyd and His Cowboy Ramblers contributed over 200 cowboy and western theme songs in the thirties and forties and Boyd also appeared in several western movies.
Singer-songwriter Dale Evans frequently sang and starred as a cowgirl with singing cowboy Roy Rogers in the late forties and fifties in movies and on TV.  She was a prolific composer who wrote Happy Trails to You, Texas for Me, and many other songs.
Cowboy songs are still written and sung today.  Since the early seventies, Michael Martin Murphy nicknamed the "Singing Cowboy Poet", is a singer-songwriter, and activist who contributes to the preservation of cowboy music, and preservation western land & culture.