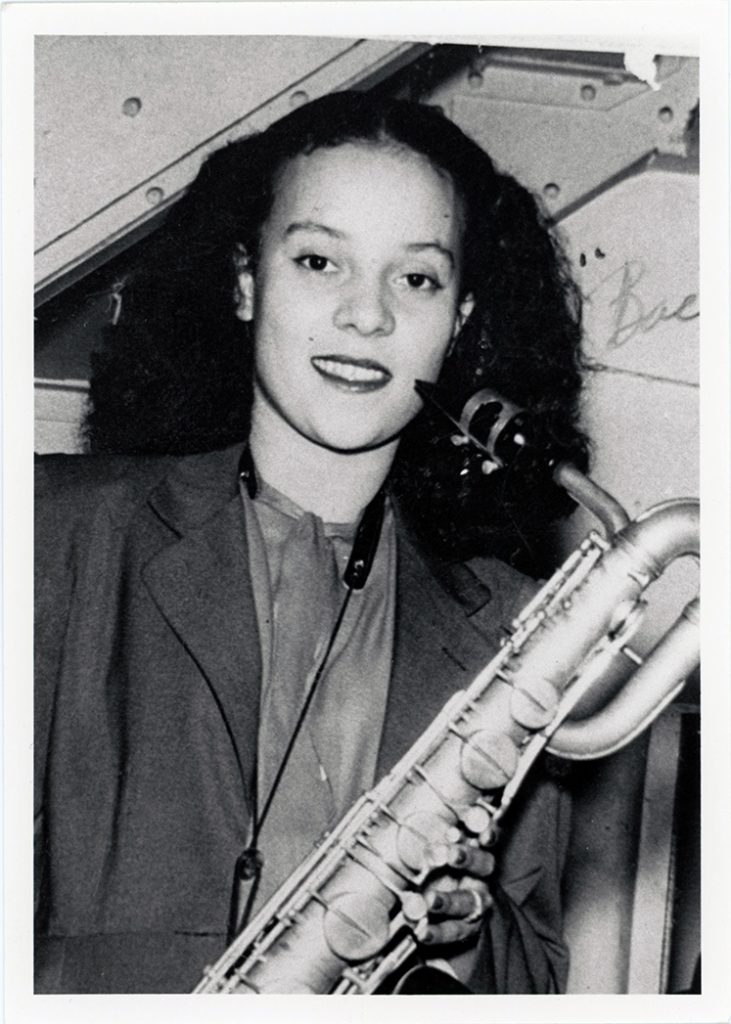 Starting in 1957, Ernie Mae Miller was one of the most popular jazz, blues and pop vocalist/pianists in Austin. She was born in Austin on February 27, 1927 and lived with her famous grandfather, L.C. Anderson.
She learned her first piece, Jesus Loves Me, when she was five years old. She received private piano lessons from Lacleve Smith and later Clara Brown, who taught music at Samuel Huston College in Austin. She played baritone sax in Anderson High School's band under director, B.L. Joyce.
Later, she studied music at Prairie View College, where she was a member of the Prairie View Coeds, a 16-piece all-girl band that toured the East Coast and Central America during summer breaks. After college, in 1949, she married and then had six sons.
In 1950, Miller began to play piano at Dinty Moores on West 6th. Street. From 1951-1966 she entertained at the New Orleans Club on Red River Street. During that time she released two albums. Starting in 1966, she entertained thousands of music lovers at Steak Island, the Cedars, the Bradford Hotel, the Hyatt, the Raddison Hotel and other venues. She entertained with popular favorites reflecting her own Ernie Mae Miller improvisations. Ernie Mae Miller passed away in December, 2010.