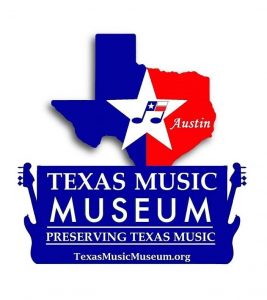 7th International Music Festival 2017 Performers
 SATURDAY, SEPTEMBER 9, 2017
12:30 – 12:55 The Texas Dragon/Lion (TDDT) is a performance-driven lion dance group based in Austin, Texas. "Our goal is to share and in many cases introduce the art of lion dancing to the community. We are one of the few teams in Central Texas that performs year-round, for a wide variety of events." http://tddt.org/
1:00 –  2:15 Traditional Chinese Music & Dance performed by the following groups:
Love of China in Austin gives young people the rare opportunity to learn traditional Chinese dances. Well-known in Central Texas, the school has performed at countless cultural events in packed theaters. The mission of the school is to serve the Chinese-American community by maintaining their cultural heritage and by introducing Chinese culture to American society through dance performances. http://theloveofchina.com/
Kevin Li, featured artist, is a high school senior from Westwood High School. He is now 17 years old. Kevin has been studying GuZheng since he was 6 years old at Guzheng Shao Studio. Now, he is certified Grade 9 performer by China Central Conservatory of Music, the most prestigious music institute in China.  Gu Zheng is the representative Chinese music instrument with a history of more than 2,500 years. https://www.youtube.com/watch?v=Ij4_ExBflUw  
 Spicewood Dancing Group  performs Traditional Chinese Dance.
Peking Opera is dedicated to an effort of introducing and presenting to its audience the Peking Opera as a unique part of Chinese culture and tradition. The club is where the amateur artists and fans from Austin gather to study, perform and entertain.
Austin Moonflower Performing Arts Group is a 40-member ensemble who perform a range of music and dance genres ranging from Chinese dance to Jazz.
2:30-3:15   Austin Polka Band  is an ensemble of experienced musicians preserving and sharing Polka music in Central Texas. This music derives from the cultures of Poland, Germany, Austria, and the Czech Republic. The group was formed in 2002 and has been performing at festivals, community functions, and private events across Texas ever since. More Information at http://austinpolka.com/
 3:30-4:15  Los Bohemios Perdido  is a Latin American quartet consisting of bassist Stephen Zirkel, drummer lead guitarist Carlos Ufret,Jose Manual Tejado, Carmelo Torres and rhythm guitarist and vocalist Javier Jara. The group performs folk music from a multitude of Latin American countries, namely Ecuador, Cuba, Mexico, Argentina, Puerto Rico, and Uruguay. More information at https://javierjara.net/los-bohemios-perdidos/
 4:30-5:15  Members of Atash – Atash is a world music ensemble comprised of members from a wide variety of global musical traditions. They compose and perform original music that draws from and combines their various backgrounds, utilizing a variety of instruments. They have toured extensively across the world and have been the recipient of the Austin Music Award for "Best World Music Band" for multiple years at the SXSW festival. http://atash.com/about/
 5:30-6:15  Batuque Raiz is a community collective that studies drumming traditions from Brazil, Latin America and the Caribbean. The group emphasizes the rope-tuned bass drum, but also utilizes congas, pandiero, berimbau, ilu, iron bells, and more. Their fundamental mission is to explore the rich rhythms of the world and to design beautiful shows to share with the public.   https://www.facebook.com/Batuque-Raiz-749532485092898/
PERFORMERS on SUNDAY, SEPTEMBER 10, 2017
 12:30-1:15  Ustad Amzad Rahman and Company  Amzad Rahman is a performing artist and teacher of Hindustani Classical music and one of the foremost disciples of renowned Hindustani vocalist  Prof. N.V. Pattwardhan. He has been performing and teaching music in the United States since 1994 and served as adjunct music faculty at Penn State University from 2006-2008. He is also the founder of the Austin College of Indian Music, which offers instruction for both beginning and advanced students. For more information –http://www.austinindianmusic.org/
1:30-2:15  Indrajit Banerjee Sitarist Indrajit Banerjee is one of the leading exponents of the Maihar Gharana, a school of Hindustani classical music. He studied the Sitar under his grandfather, Bankim Kumar Pal, and his uncle, Pandit Kartick Kumar. Indrajit has a special touch on Sitar that combines technical virtuosity and sensitivity. This exceptional performer is a leading ambassadors of Indian classical music. https://antaraschool.com/biography-2/ and https://antaraschool.com/2015/01/09/origin-of-sitar/
2:30-3:15  Braymaya is a music and dance ensemble, consisting of 12 dancers & musicians,  the musical project of Guinean born West African master percussionist, Abou Sylla, who now resides in Austin, TX. Named in honor of Abou's father's village, Bramaya creatively combines traditional West African and modern rhythms. See video at  https://www.youtube.com/watch?v=2g9KnK8hyKQ
 3:30-4:15   Flying Balalaika Brothers was formed by Zhenya Kolykhanov (a.k.a. Z-Rock), the former lead guitarist of the Russian surf/rockabilly group Red Elvises. The band blends music from Russia, the Ukraine, and the Balkans with traditional world music and original musical pieces. The group brings with them an old European street charm and gypsy punk antics in a style that can only be described as "Russian Caviar meets Texas Barbecue." More information at http://www.barynya.com/balalaika/flying_brothers.htm
4:30 – 5:15 Kunitan is a South American community music ensemble. A multinational, multicultural group comprising of members from countries such as Colombia, Peru, Bolivia, Ecuador, and Venezuela… They perform a broad range of traditional South American and Andean rhythms. They are also known for their dedication to educating audiences on the music and culture of South America and are always looking for new members to join. Everyone is welcome! Contact via Facebook @ https://www.facebook.com/kunitanmusic/
 5:30-6:15 Nueva Cancion Social Latinoamericana This is a program developed and performed by the highly talented Javier Jara , which celebrates composition supporting social justice and activism. In addition to original compositions, he will be performing songs by iconic singer-songwriters such as Victor Jara, Violeta Parra, and Silvio Rodriguez. More information at https://javierjara.net/bio/   and http://www.folkways.si.edu/la-nueva-cancion-new-song-movement-south-america/latin-world-struggle-protest/music/article/smithsonian