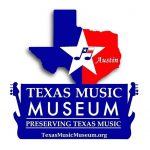 Summer Hours
OPEN:            
Tuesday           Noon – 4:00 PM
Wednesday     Noon – 4:00 PM
Thursday         Hours vary.  Call 512-439-9471 for information.
Friday              Noon – 4:00 PM
CLOSED:         Saturday, Sunday and Monday
If you would like to schedule a group or individual tour or have other questions, call 512-203-4875.
Thank you for your interest in the Texas Music Museum, and we look forward to your visit.