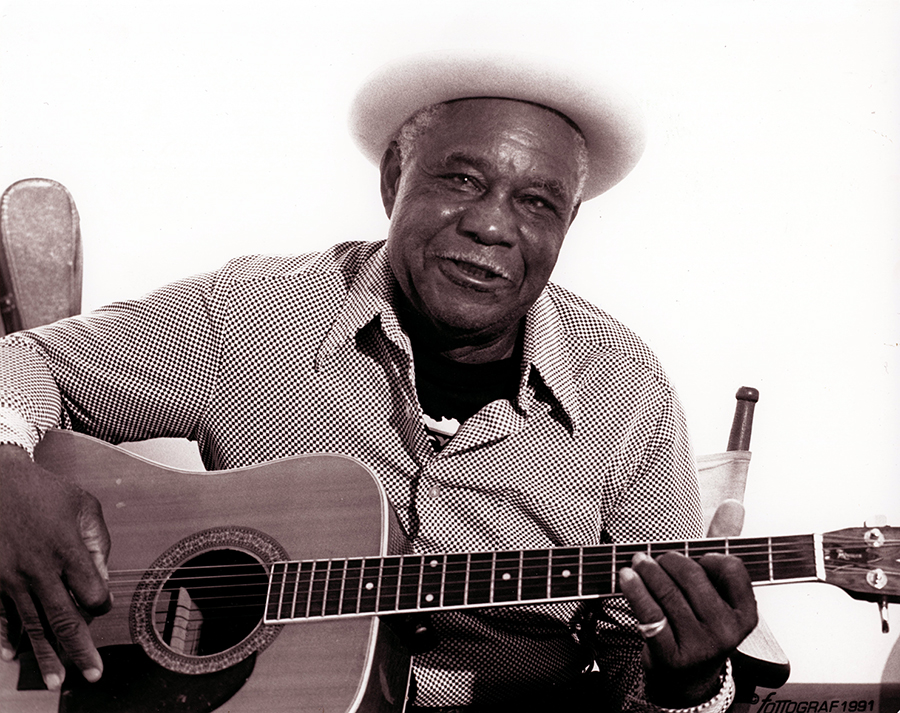 Alfred Johnson was born August 10, 1913 near Cedar Creek, Texas. Johnson, the son of Frank and Pearl Lee Johnson, grew up on a farm and was one of 14 children. Johnson did not attend school, instead, he and his father raised cotton, corn and potatoes to support their family. His childhood was filled with music, mainly the blues, and nearly everyone in his family played an instrument of some kind. Johnson recalls that blues sing-a-longs were a nightly occurrence, with his father on the fiddle and his uncle playing guitar.
At around age 13, Johnson earned the nickname "Snuff" because he started using the smokeless tobacco called Snuff. Several years later, he joined the armed forces and served in World War II. He returned home in 1945, married, and moved to Austin a year later. It wasn't until 1948 that he purchased his own guitar. In 1951, he struck up a friendship with Ammie Deaver, a harmonica player that grew up near him. Drawing on similar childhood and adult experiences, the two began writing original blues numbers. They cite Blind Lemon Jefferson, among others, as their main influences.
They performed around Austin throughout the fifties and sixties. In 1976, Johnson officially retired from work at his doctor's recommendation. He played around Austin on an informal basis, mainly sitting in and playing for free. In the 1980s, he was invited to play professionally at Antone's and the Continental Club.
When asked what kept him going, Johnson replied, "Life is built upon humility and the quality of life behind it. There's no such thing as 'I can't, 'cause you can." Alfred "Snuff" Johnson passed away on January 17, 2000.