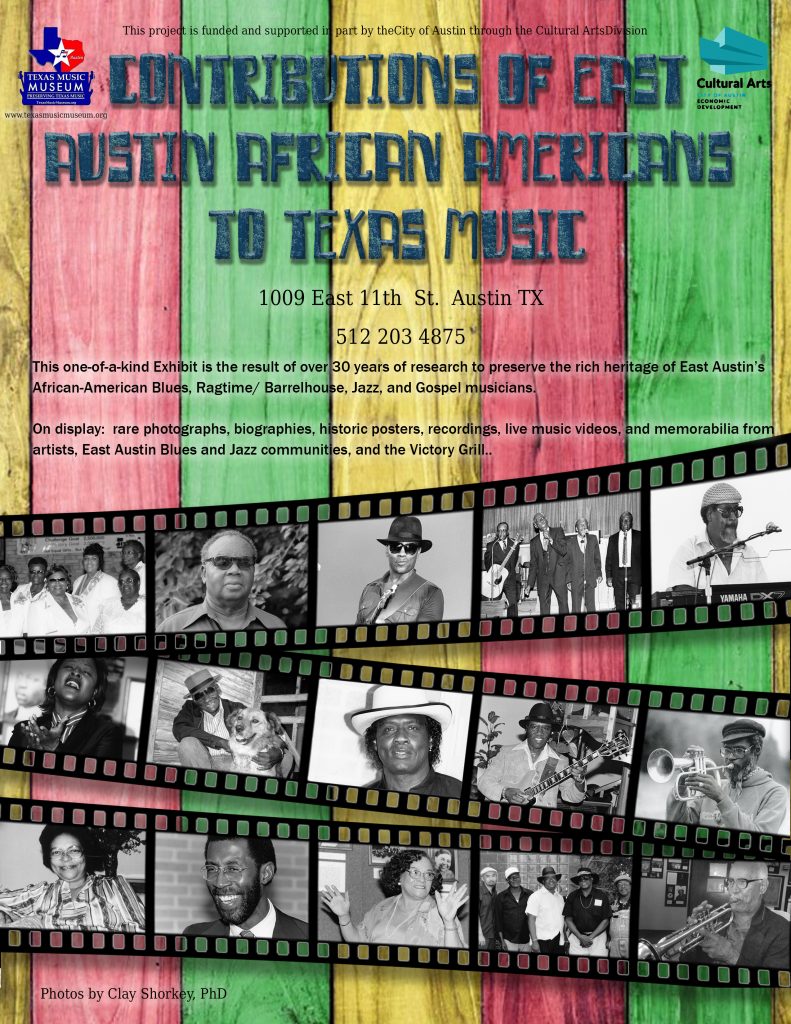 This spotlight exhibit focuses on East Austin's African-American music history, and explores the musical legacies of artists whose contributions help establish Austin as a "Live Music Capital of the World".
In 2020, the exhibit was significantly updated and expanded and includes rare photographs, biographies, historic posters, recordings, and live music videos.
Display cases feature items from the Victory Grill and The Music Professors, plus instruments and memorabilia from featured artists and East Austin Blues and Jazz communities.  Also presented are QR codes that connect to online recordings which enable visitors to experience and enjoy many of these musicians' unique sounds. (QR code readers can be downloaded free on your smartphone. See posted Instructions aat the Museum.)
The multi-genre exhibit explores Blues, Ragtime/ Barrelhouse,  Jazz, and Gospel Music.  The Exhibit is the result of more than 30 years of research and documentation by The Texas Music Museums volunteers in an effort to preserve the rich heritage of East Austin's African-American musicians.  This important ever-growing, "living" exhibit is permanently on display at the Texas Music Museum since 2012 and is continuously updated.  It is a one-of-a-kind exhibit! View it in the back Gallery of the Texas Music Museum.
Below are photographs of some of the newly updated Museum Exhibit. Jump to the Bottom to View the Virtual Exhibition
In addition to the "East Austin African American MMusicians Contributions to Texas Music" Museum Exhibit, three virtual programs that enhance this exhibit are available for online viewing when you click on the "Virtual Programs" Menu on the top of the HOME page.
View the Virtual Exhibition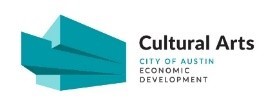 This project is supported in part by the Cultural Arts Division of the City of Austin Economic Development Department.