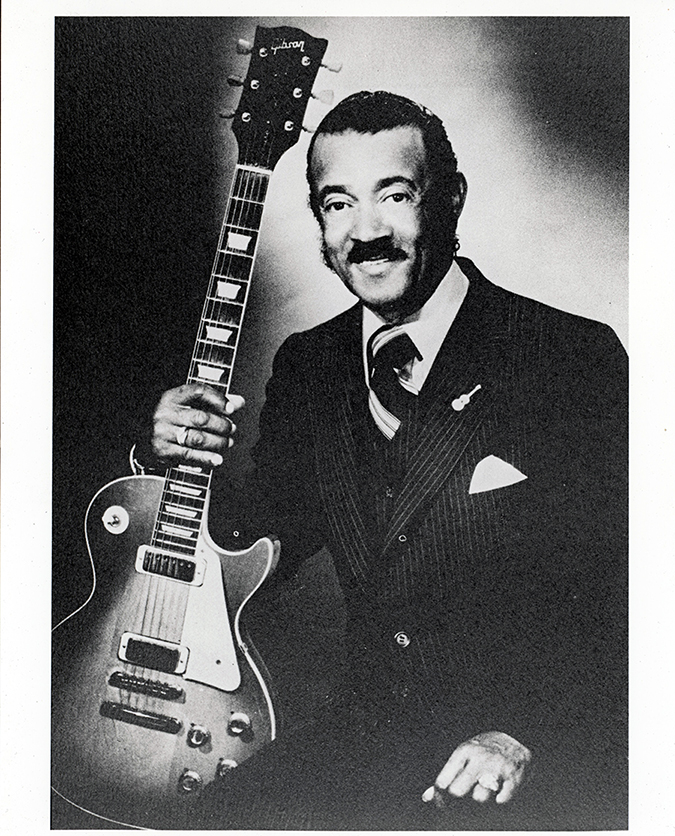 Connie Curtis "Pee Wee" Crayton was born December 18, 1914 in Rockdale, Texas. He was raised in Austin, where he entertained his classmates at Olive Street School on a cigar box guitar. He later practiced on a ukulele and played trumpet in the school band. He took up the electric blues guitar after he moved to California in 1935.
In Oakland, Crayton joined Texas-born bluesman T-bone Walker. Throughout the forties and early fifties he performed in blues clubs along the Pacific Coast and toured the nation with his own band. Crayton also performed with Ivory Joe Hunter, Joe Turner, Red Callender, and Gatemouth Brown. He played the Apollo Theatre and the Savoy Ballroom, and went on tour in package shows with Roy Milton, Dinah Washington, Ray Charles, Sarah Vaughan, and Big Maybelle.
He recorded on several labels including 4-Star, Hollywood, Imperial, VJ, Jamie/Guydon, Smash, Modern, Epic, Vanguard, Blues Spectrum, and Pablo. His most famous hits were Blues After Hours and Texas Hop. He was also featured in a 1974 article in Blues Unlimited. Crayton performed at the Monterey Jazz Festival in 1970 and the Ann Arbor Blues Festival in 1970 and 1973.
He always performed in Austin's East Side lounges whenever he passed through on tour, but in later years the number of Texas gigs got scarce. He performed at Austin's blues nightclub Antone's only days before he passed away from a heart attack at his home in Los Angeles on June 25, 1985. On that same trip, he had performed at the Chicago Blues Festival and was planning future trips to Austin as well as another album.