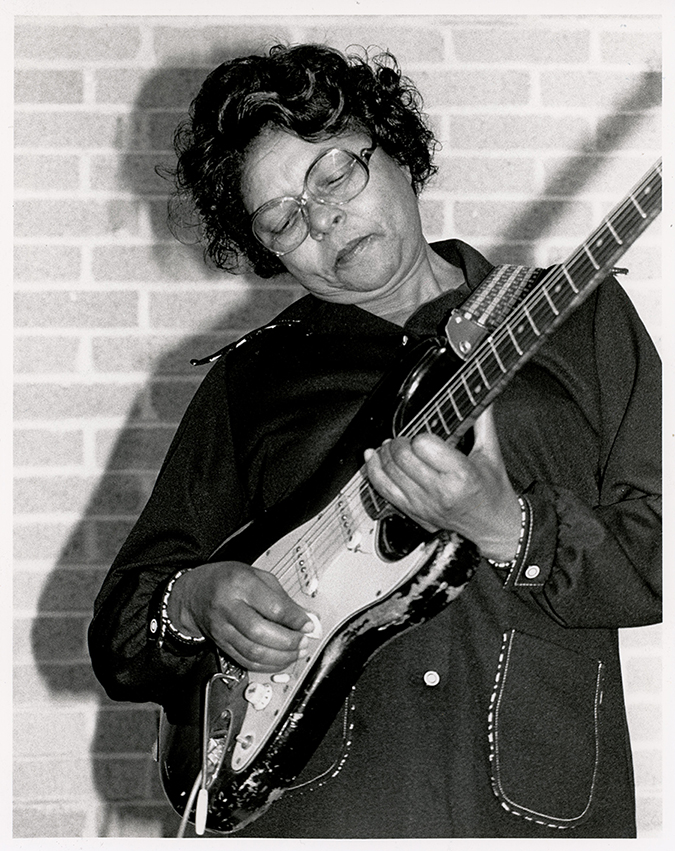 Jean was born in La Grange, Texas on February 15, 1941 and attended Williamson County schools. Jean was inspired to play the guitar by her father, who was a vocalist and guitar player for country suppers around La Grange. By the age of 14, she was playing five nights a week with her father.
In 1956, she married Andrew Manor and moved to Austin where they performed together at the Victory Grill and Charlie's Playhouse. In 1959, she put together her own band, Jean and the Rollettes, featuring Jean on lead guitar, Jean's brother, Leo, on bass guitar, and Little Herman on drums. In 1960, the group grew to include tenor sax player, Standley Anderson. The band would eventually include Jean's brother, Wilbert, Leo's son Leo Junior and daughter Linda, and Walter Shaw.
The Rollettes played at various clubs across in Corpus Christi, San Antonio and Fort Hood. They performed in major programs with well-known blues musicians Freddie King, Joe Tex, and Johnny Taylor. The Rollettes continued to perform until 1984, when Jean retired from live performance. She passed away on October 23, 1999.