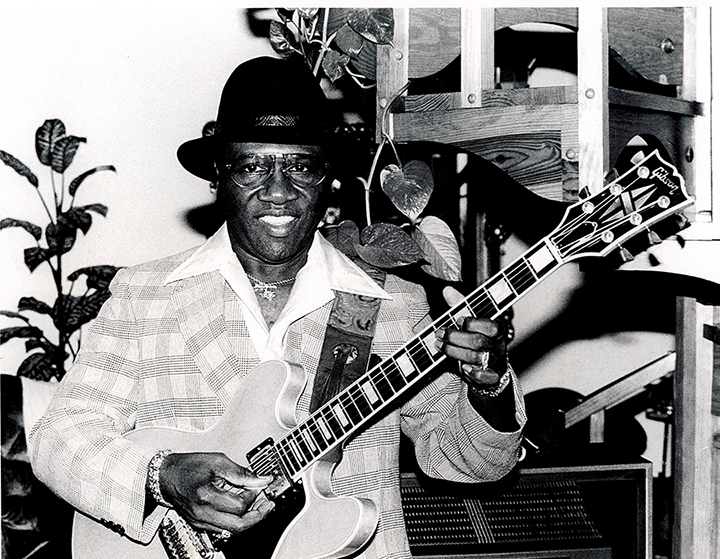 One of the mainstays of the Austin blues scene for many decades, Henry L. "Blues Boy" Hubbard was born in 1934 in LaGrange. His early musical influences included his mother, who was a church organist, and his uncle and great uncle who played blues guitar.
Hubbard's first instrument was the piano, and at the age of 10, he began taking lessons at the request of his mother. He quickly moved on to the organ, and by the age of 12, had begun playing trumpet in the school band. By the age of 14, he finally switched to guitar, inspired by Pee Wee Crayton, Lowell Fulson, T-Bone Walker and Gatemouth Brown. He began to play in his own bands before joining the Air Force at age 21.
Stationed at Bergstrom Air Force Base in Austin, he began playing at the Austin blues-mecca called the Victory Grill. He continued to work as an Air Force mechanic even as his band, The Jets, became one of the biggest draws on the East Side. He gained the admiration of new generations of fans, many of whom have been his students.
His comprehensive hands-on knowledge of blues, jazz, and R&B, combined with his formal training made him a sought after music teacher. He continued to effortlessly demonstrate his master of a broad palette of blues, jazz and pop music. Hubbard passed away in November, 2019.