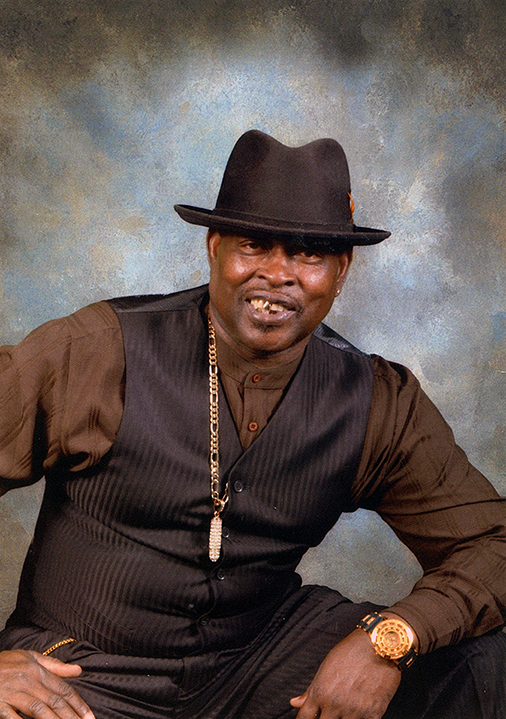 John Herbert Washington was born on September 20, 1945 and grew up in Austin. The son of a pastor in the Church of Christ, Washington grew up in a religious environment that was centered around instrument-less group singing. It wasn't until his brother formed a Doo Wop group called "The Flames" in the late 1950s, however, that he became inspired to sing on his own.
A few years later, when Washington was in his mid-teens, he began to learn percussion and, at the age of 17, piano. A self-taught musician, he was influenced by country and western, rock and roll, soul, and jazz piano styles. He looked to the recordings of Floyd Cramer, Jerry Lee Lewis, Jimmy Smith, and Booker T. Jones for inspiration.
For Washington, one of the key events that influenced his decision to pursue music professionally was an invitation from the New Orleans born soul singer and record company owner Joe Valentine to play at the Golden Nugget night club outside of Austin in the mid-1960s. In 1967, he joined King Curtis Carter and the Soul Expressions and, throughout the 1970s, he played with Lee and the Capris. During this period, the pianist performed at Charlie's Playhouse and Ernie's Chicken Shack, two of the central venues in Austin's now legendary 11th St.
During the late 1970s and for most of the 1980s, Washington played with Blues Boy Hubbard and the Jets, an enduring cornerstone of the electrified Austin blues scene, and, with Hubbard, was a consistent presence at Antone's Guadalupe St. location. In addition to these groups, Washington has played with a host of other local Austin bands and has opened for the Drifters, Johnnie Taylor, and Barbara Lynn.