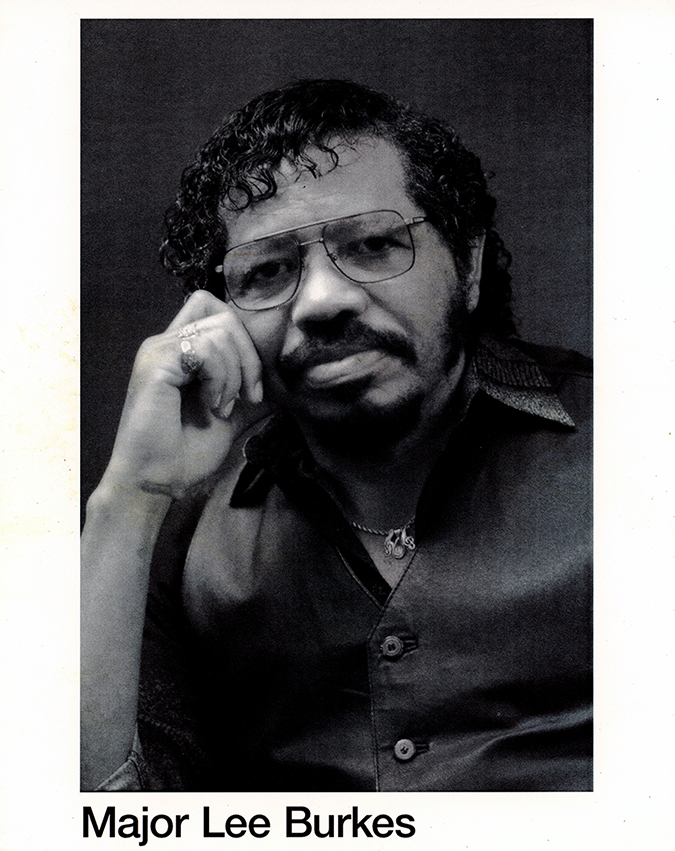 The life of Major Lee Burkes reads like the birth of the blues in Texas, with roots in the rich topsoil of Smithville, where he was born in 1942. His early musical development, as with many other Blues artists, was nurtured in the church. His grandfather, Israel King, taught young Major to sing from his book of hymns.
Burkes became something of a regional child prodigy when at five years of age, his father taught him to play the harmonica. That was the first of many musical instruments he would learn as a child. His mother, Helen, recognized his talent and purchased him a cardboard guitar from Sears and he spent every free moment practicing on it. Next was the ukelele at seven, then the clarinet at eight, followed by the saxophone at nine. When his family later moved into town and aquired a bigger house with a piano in the living room, this gave Major a new musical direction. He took to the piano like a natural extension of his own body.
Burke began performing in the fifties with his group, The Tornadoes, on the Saturday evening radio program of Austin music legend Lavada Durst. In 1964, he started playing Sam's Showacase and Victory Grill. When Burke touches a keyboard of any kind the instrument seems to take on a life of it's own. Burke advanced from child prodigy to a respected rhythm and blues artist who has played and toured with many great blues musicians such as Johny Copeland, Freddie King, Z. Z. Hill and Albert Collins.
In 2000, he authored a book titled, In the Shadows of Austin, which detailed his life in Austin as a black musician. His CD, Finally Took The Time, marks the ascension of Burke to the forefront of Blues innovators. Decades after playing behind most of the well known southern Blues musicians, he has stepped out of the shadows and into the light.