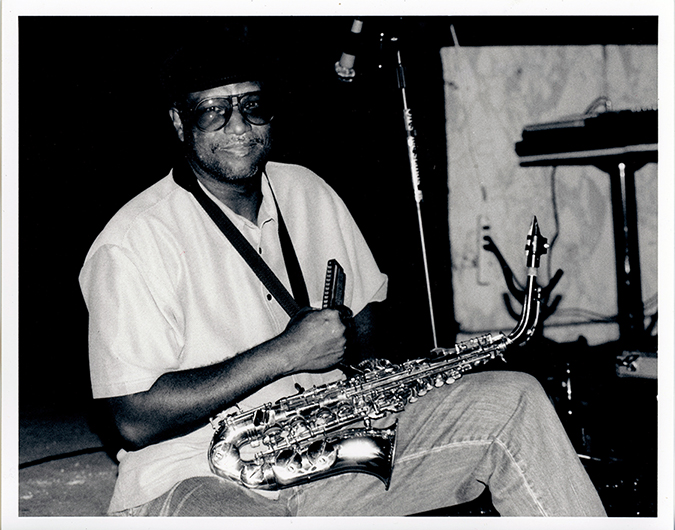 Mel Davis was born April 30, 1946 in Conroe, Texas. Davis grew up in a musical family, his father a drummer and his mother a vocalist. When Davis was 10 years old, he learned how to play the harmonica. Davis sang in a doo-wop group with some of his high school classmates. He was one of the few students at his school who was interested in blues music. He graduated from Phyllis Wheatley High School and from Prairie View A&M University with a B.S. in electrical engineering.
From 1969 to 1971, Davis was an officer in the Army. When he returned to civilian life in Austin, he worked for IBM for 30 years before retiring. During the late 1970s and early 1980s, he led a band called True Blues. After the band dissolved, he went to the Continental Club one night to hear T. D. Bell and Erbie Bowser play blues. Davis asked them if he could play harmonica with them. Since Bell and Bowser were impressed with him, Davis continued playing with them. They were playing at the Chicago House, when a man opened the door and asked if "The Blues Specialists" were playing there. Unwittingly, the man had given the group its name.
After Bell and Bowser died, the group's lineup has changed. The group now included band-leader Mel Davis on vocals and harmonica, Lawrence Bell on keyboard, Rob Richardson on guitar, Louis Thompson on saxophone, Weldon Gentry on drums, and Russell Shores on bass. Although The Blues Specialists performed mostly blues, they also played R&B and jazz. The Blues Specialists performed regularly at the Continental Club and the historic Victory Grill.
The group toured across the U.S. and in Europe. Davis and other Texas harmonica players were featured on Dialtone Records' Texas Harmonica Rumble CD and in 2000, The Blues Specialists released N2DEEP for Ariel Records. Mel passed away in 2004 in Florida.