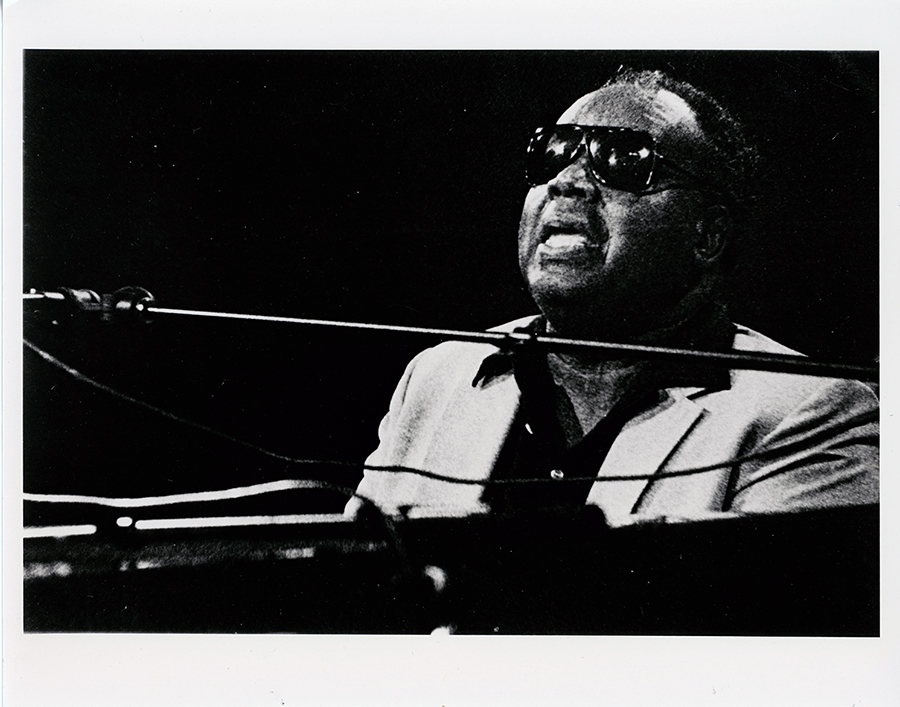 Rev. A.L. (Lavada) Durst was born in 1913 in Austin, Texas. In the 1940s, he was the announcer for the Austin Senators, an African American League Professional Baseball Team. John Connelly, who was at that time an owner of KVET Radio, heard the "Hep Talk" of the young announcer and hired him as a disc jockey, making him one of the first African American deejays in America.
Using the name "Dr. Hep Cat" on his radio program entitled, "The Rosewood Ramble," he brought national recognition to the dialect he used. He published a book on "Hep Talk" with a glossary of terms.
In 1978, the Warner Brothers trade magazine Wax gave Durst credit for being among the inventors of rock 'n' roll radio. Rev. Durst is a former barrelhouse pianist and singer. He has performed at numerous blues and folk festivals both alone and alongside his longtime friend and fellow barrelhouse performer Robert Shaw. He recorded records for the Uptown and Peacock labels, which were distributed regionally.
Lavada Durst also brought many major African American entertainers to Dorris Miller auditorium where he worked as Athletic Director. Among those musical guests were Duke Ellington, Lionel Hampton, Ella Fitzgerald, and Sam Cooke. When he retired from the Parks Department in 1979, State Representative Wilhelmina Delco, and the City of Austin, recognized him for his distinguished work with the city's African American youth. He continued to perform and teach after his retirement. He died October 31, 1995, in Austin at the age of 82.