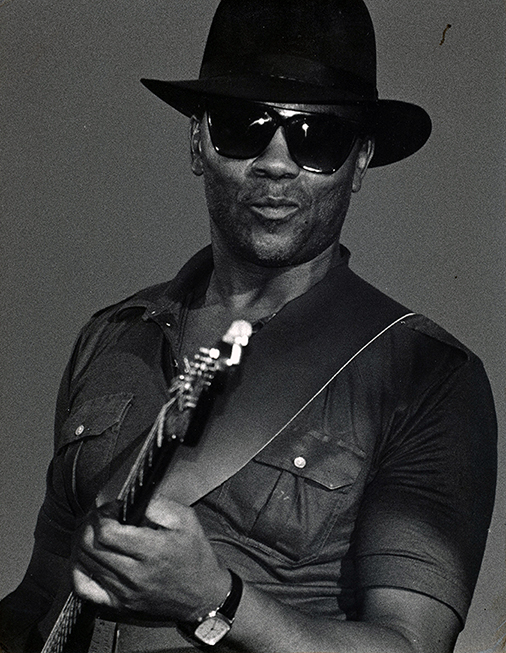 W.C. Clark was born in Austin on November 16th, 1936. He began singing with his family at the St. John's College Heights Baptist Church. He was raised in a gospel atmosphere and usually played guitar around home or church. Once in a while, he would play country and western somewhere for tips.
He later learned to play bass guitar from his cousin L.P. Pearson. L.P. was an early influence and also his way into the blues. Clark would sit in with his cousin's band and then eventually when L.P. went on his own, Clark became the base player and also sang for T.D. Bell and the Cadillac's. He was 16 at the time and considers that as the start of his professional career.
Later in the 1950's, he joined Henry L. "Blues Boy" Hubbard and the Jets playing at Charlies Playhouse. In the late 1960's, he joined Angela Strehli to form the band Southern Feeling. Later he played with the Fabulous Thunderbirds and was an original member of the Triple Threat Review with Stevie Ray Vaughan and Lou Ann Barton.
In the late 1970's he toured with Joe Tex. Clark played backup with Freddie King during a live album recording at the Armadillo and also provided backup for Bobby Bland, Joe Turner, and Brooks Benton. One of Clark's early confidence boosts came when he opened for James Brown. These days he still plays solo or with his group "W.C. Clark Blues Review" that he formed in the early 1980's.