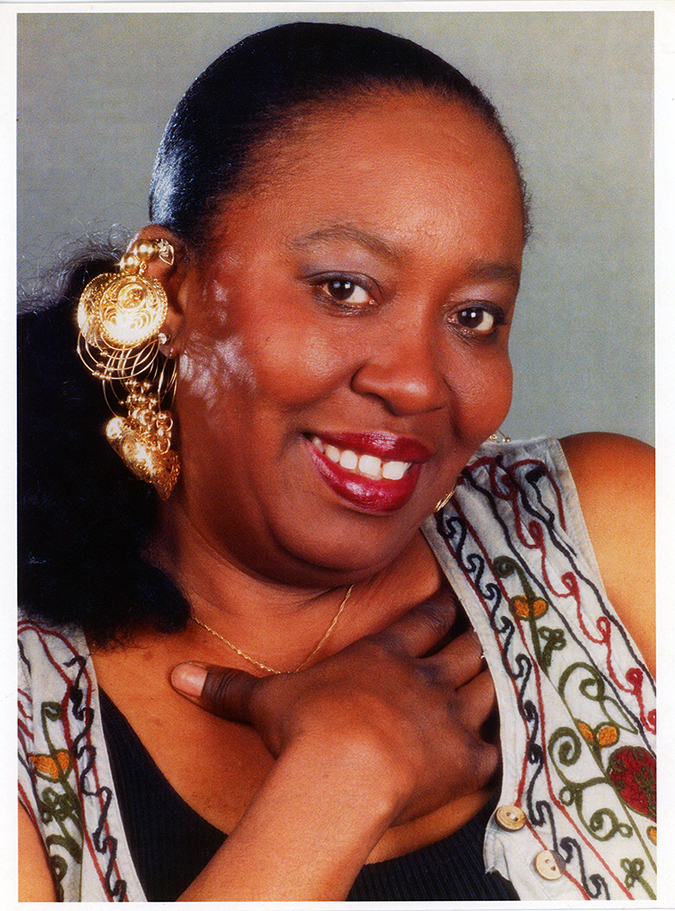 Connie Jo Kirk was born on June 7, 1948 in Austin, Texas. When she was in second grade, she began singing and playing piano in local talent shows and winning numerous awards. As a teenager, she became a civil rights activist, and was often recognized for her humanitarian work.
Connie has always been an avid believer in equality. She was one of the first black students at Old Austin High to integrate in the school system. She was a popular singer in the school choir and won many competitions. She received her Bachelors in Education with a minor in Art from Texas Southern University in Houston, Texas. During her time at Texas Southern, she won the audition to perform with TSU's Ocean of Soul Marching Band during the halftime of football games. She graduated in Educational Art in 1972 and began her professional career in which she performed with many great Jazz musicians, such as pianists Jimmy Martin and Howard Biggs.
In 1975, Connie moved back to Austin, Texas where she decided to join the Peace Corps as a volunteer teacher in Swaziland, Southeast Africa. On returning to Austin, after being evacuated by the Peace Corp from South Africa due to wars, she joined a ten piece band called Taxi, led by Rich Harney, a Jazz pianist. When the band broke up she and Rich performed as a duet. In 1978 she began performing with the Angel Sucheras Quartet.
She moved to the San Francisco Bay area in 1980 and performed with many Jazz legends, including the James Polk Quintet, Arnett Cobb, Jimmy McGritt, John Hardy, Gilbert "Gil" Asky and many more. She moved back to Austin in 1990 and produced her own CD in 2007. She continues to perform in Austin and across Central Texas.