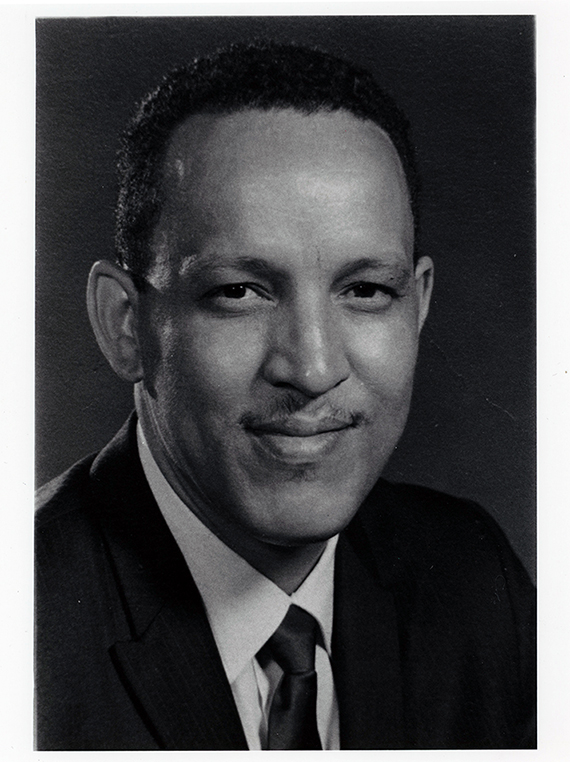 Gilbert Alexander Askey was born in Austin, Texas on March 9, 1925. He was the son of Ada Simond, Austin author and historian, and Aubrey Alexander Askey. Askey attended Huston-Tillotson College and Anderson High School and was raised in a family of musicians. His grandfather played the accordion, mandolin, and banjo. His father played clarinet and saxophone and his uncle wrote the Samuel-Huston College Song.
Askey played cornet in the Kealing Junior High Band and the Anderson High School Yellowjacket Band under director, B.L. Joyce. After completing his education, he entered the Army Air Force during World War II and spent his tour of duty performing with the Special Services Branch Band in Boston. He studied at the Boston Conservatory of Music and then moved to New York, performing there with Lucky Millander, Erskine Hawkins, and Buddy Johnson.
During the height of the Motown era, Askey became the arranger and musical director for the Supremes, the Temptations, the Four Tops, and other groups. He also arranged the musical score for "Lady Sings The Blues," which netted him an Oscar nomination.
He was musical director for numerous television specials for the Supremes and others including the smash hit Motown 25, the grand reopening of the Apollo Theatre, and Stevie Wonder's, A Tribute To Martin Luther King. He moved to Australia to pursue a new phase of his career.