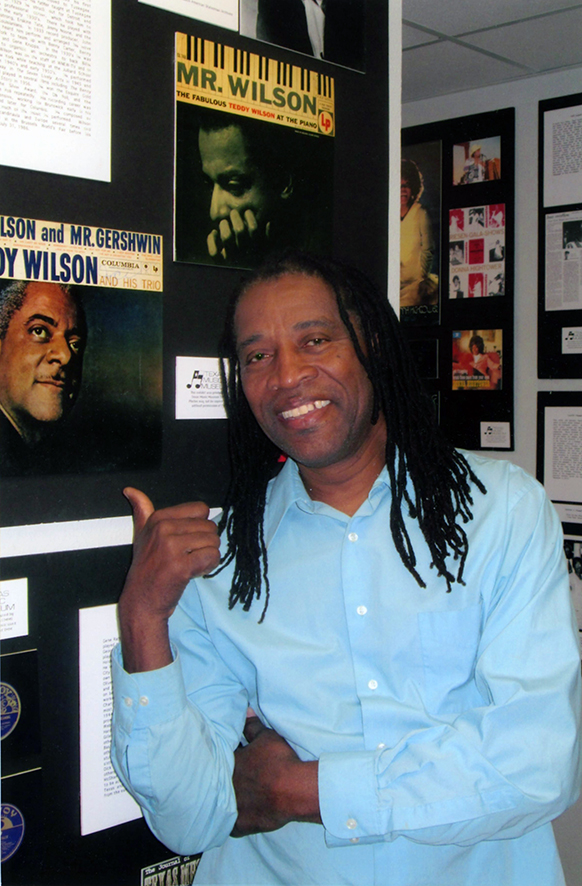 Hannibal Lokumbe was born as Hannibal Marvin Peterson on November 11, 1948 in Smithville, Texas. He is a master jazz trumpeter and composer who has authored 150 works in his 40-year career. He credits his knowledge and love of nature with inspiring his sound, often characterized by spontaneous bursts of melody – what many now call the Hannibal effect.
Lokumbe grew up barefoot on his grandmother's farm, receiving his first pair of shoes at age six. He excelled in public school band programs and achieved local fame. At the age of 14, he formed a group called The Soul Masters, which backed musicians like Otis Redding, Etta James and Lightnin' Hopkins across the state.
He attended North Texas State University for a brief period. In 1969, he felt "pulled" to New York City and moved there with only his Mustang and about fifty dollars. Lokumbe collaborated with blues and jazz musicians in the city's vibrant scene, notably at the jazz club, The Village Vanguard.
By the mid-1970's, he was touring worldwide as well as recording for Universal Sound (1974's Children of Fire) and MPS Records (1975's Hannibal).
He is most known for his oratorio, African Portraits, which premiered at Carnegie Hall in 1990 and has since been performed by more than fifty major orchestras. African Portraits is praised for its blend of African, classical, blues and jazz music.
In 2009, his love of twentieth century black history led him to author a composition in honor of Rosa Parks, titled Dear Mrs. Parks, completed under a Fellow Award in Music from U.S. Artists. After traversing the world, Lokumbe resides again in Bastrop, Texas where he continues to compose and perform.