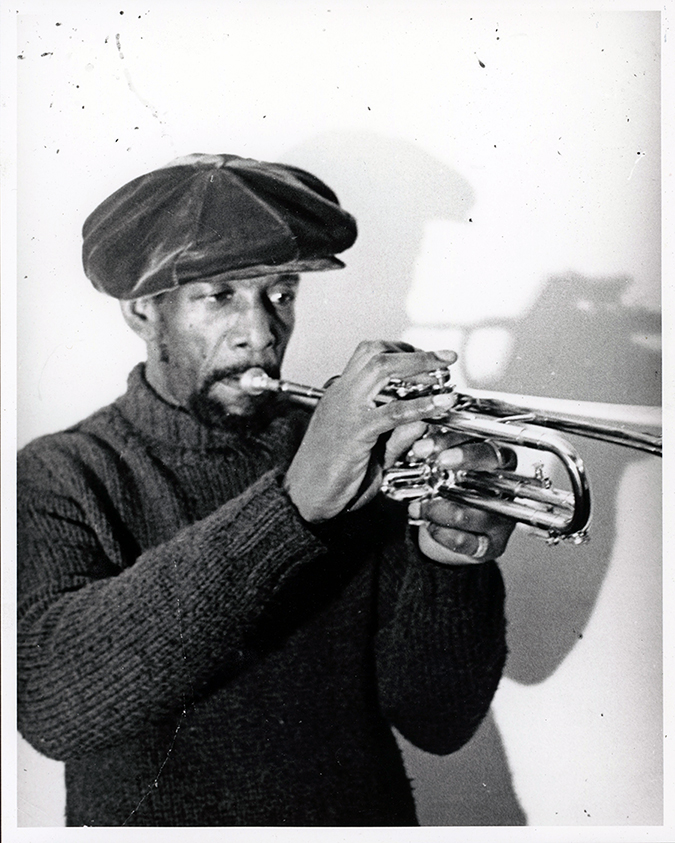 McKinley "Kenny" Dorham was born August 30, 1924, in Fairfield, Texas. Known as "Buckwheat" by his schoolmates in Austin, where he attended public schools, he learned the musical basics from band director B. L. Joyce at Kealing Junior High and Anderson High School. He attended Wiley College in Marshall, Texas prior to enrolling at age 19 in a music school in New York. During the 1940s and 1950s he performed with Russell Jacquet, Mercer Ellington, Charlie Parker, Art Blakey, Max Roach, and his own band, The Jazz Prophets. He performed on several film soundtracks including for MGM, and he composed the score and acted in several French films in the late 1950s.
His recording career was extensive, working mostly on the blue note label in New York. Joining on his numerous recordings were Max Roach, Sonny Rollins, Hank Mobley, Tadd Dameron, J.J. Johnson, Art Blakey, Lou Donaldson, Monk, Silver, Herb Geller, Charlie Parker, Ernie Henry, Matthew Gee, and Oliver Nelson. Dorham returned to Austin in 1966 to perform at the first Longhorn Jazz Festival. His return included a reunion with former classmates of Anderson High School.
Kenny Dorham died of kidney failure December 5, 1972, in New York City.