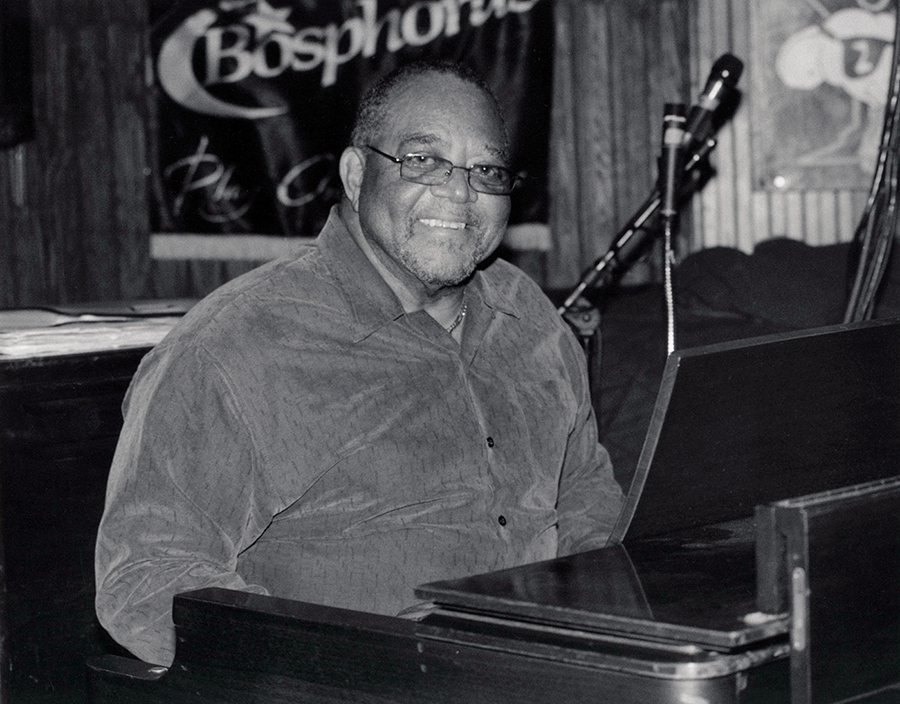 Leon Roberts was born in 1942 in New York City. He was raised in Savanna, Georgia by his grandparents. He started playing piano in church while he was in elementary school.
By 1951, when he was in the eighth grade, he became interested in the blues. He had been taking piano lessons but stopped working with his teacher who would only teach classical music. He met William Lonnon who played blues guitar and he began to play with William's quartet at a club called Amuets while he was in high school. He played piano and guitar, sang vocals, and played some percussion on a new drum set.
He joined the Air Force and formed his own group, Leon Roberts Trio, and performed at Military bases. While stationed in Wichita Falls at Sheppard Air Force base in 1979 he played at Air Force talent shows with his group Pure Pleasure. He was stationed at Bergstrom Air Force base in Austin from 1967 – 1970 and played at the Blues Ville East where he met Austin's famous James Polk, George Underwood, Major Burke, Joe Valentine and Fred Smith.
He was stationed in Japan from 1970 – 1977. In Japan, he called his group Good Times. From 1980 – 1984 he was stationed in Washington DC and Wichita Falls. He returned to Austin in 1985 and retired from the Air Force in 1989. He then worked in the Austin Independent School System for 21 years. During that time he called his group The Uptight Guys.
He currently performs in Austin at the Elephant Room with his group Time Out. Roberts is regularly sought out for private events in Austin and throughout central Texas.