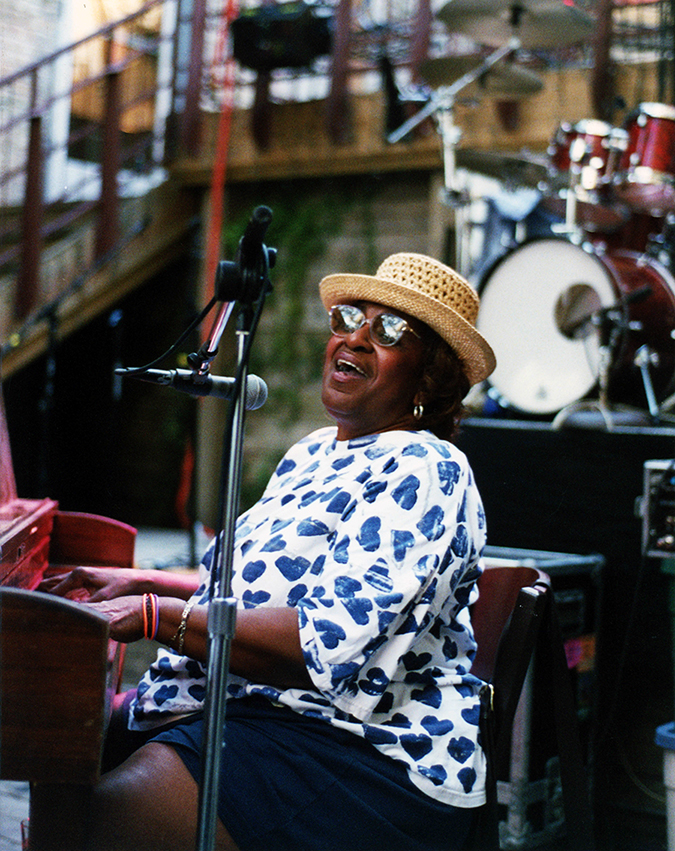 Born February 21, 1942, Margaret Wright had been blessed from the start of her life. Her first early musical influence came from her mother who played piano for the church choir. Wright's early childhood found her playing the keys of an upright piano that sat on the back porch of her family home in Austin. She always wanted to play the piano, and soon started taking lessons with her sister; however, she was told by her piano teacher that she should stick to singing.
She would sing at weddings, churches, parties, and business or social functions while her sister played the piano. Wright received a scholarship to the Boston Conservatory of Music at fifteen. As she was growing up she would listen to the great Blues artists T. Bone Walker, and B.B. King on the radio or on the phonograph. Oftentimes she sat in the back yard and listened to the sounds of Blues performers coming from the Doris Miller Auditorium in Austin.
In the early sixties, Wright continued to play privately and then started playing publicly around 1968. While stroking the ivory at the 40 Acres Club, Downtowner, O'Henry's, and The Cloak Room, Wright began to create a style all her own. Being sought after for her performances, she would go on to grace the lobbies of the Waller Creek Plaza and Driskill Hotel.
Up until her death, you could find her playing and singing at the Skylark Lounge. She liked to sing and enjoy the camaraderie of the many folks that came to enjoy her performances. Margaret passed away December, 2020.