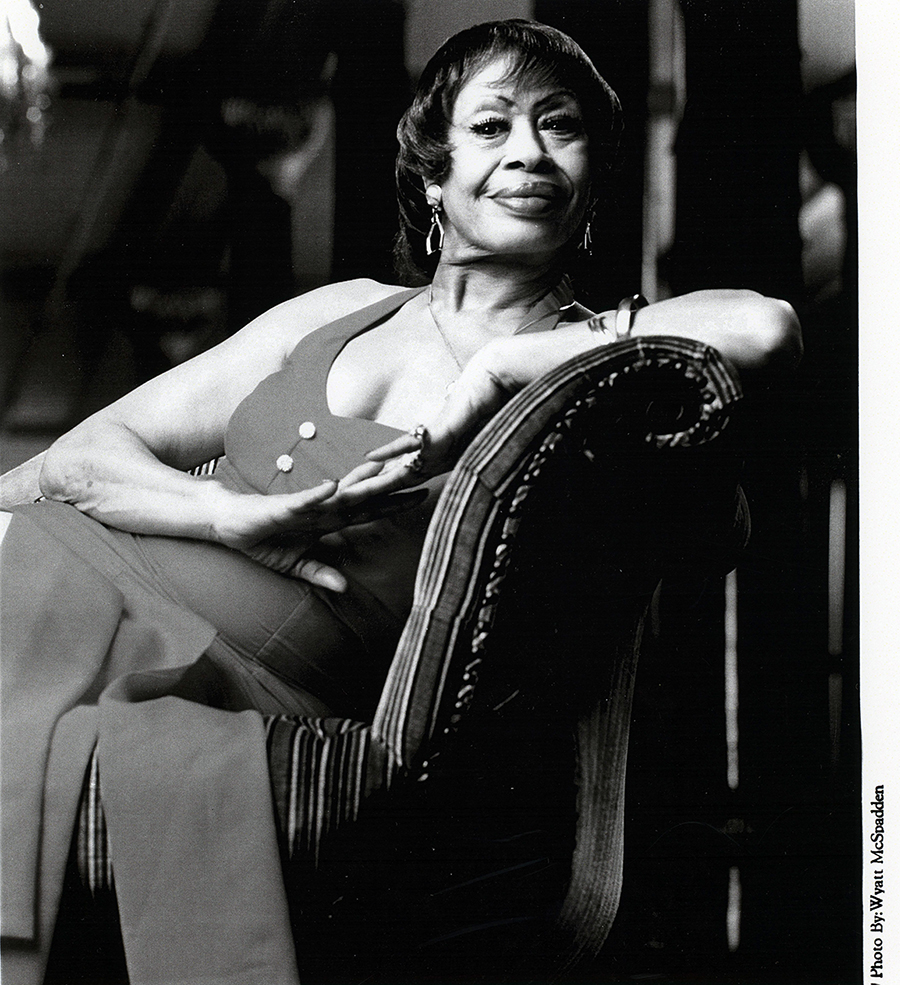 The youngest of 9 children, Lavelle White's first exposure to music was singing in the cotton fields with her sharecropping family. Although she was born in Amite, Louisiana, her family soon moved to Mississippi. Her musical influences were the weekly singing at church and her mother's piano playing.
At 15, Lavelle moved to Houston to live with her brother and his family.  There she would sneak out to clubs to listen to the blues, and soon decided to try out singing herself. Clarence Hollimon and his piano-playing brother Sweets were early collaborators. At 21, she got her first singing job, often performing her own material, earning $8 a night.
Lavelle toured Oklahoma with various bands. One bandmate, Johnny Copeland, introduced her to Don Robey with Duke Records, who signed up "Miss La-Vell" (as she was billed) on the spot. She recorded six singles between 1958 and 1964, but never released an album. While with the Duke, Lavelle toured extensively with Bobby Bland and Junior Parker.
In the mid 70's, Lavelle moved to Chicago. There she was offered a job the same night she auditioned at the Kingston Mines.  For the next 8 years, Lavelle played the club alongside blues greats Koko Taylor and Lonnie Brooks. Leaving Chicago, she headed for Austin and Clifford Antone's club on Sixth Street.  Through Antone's label, she recorded her first album, Miss Lavelle, in 1994. The album earned her three W. C. Handy Award nominations. Her second album, It Haven't Been Easy followed in 1997.