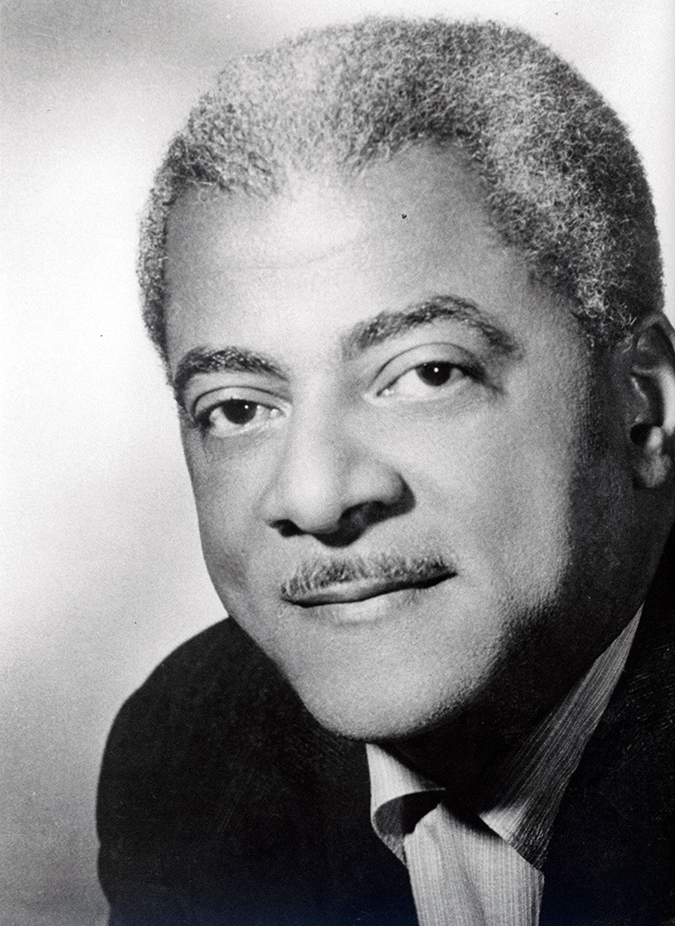 Theodore "Teddy" Wilson will go down in jazz history as one of music's finest keyboard soloists. He was born November 24, 1912, in Austin, Texas, the son of James O. Wilson, a prominent teacher and librarian at Samuel Huston College. Wilson received his first piano lessons in Austin before moving to Tuskegee, Alabama in 1918.
In 1929, he moved to Detroit and began a professional career that took him to Chicago in the early thirties. There, he played with Louis Armstrong, Erskine Tate, Jimmy Noone, and the Francois' Louisianians. In 1933, record producer John Hammond heard him perform and arranged his move to New York, where he teamed up with Benny Carter, Benny Goodman, and Gene Kruppa.
In the 1930's he was selected to organize an orchestra to back Billie Holiday. Wilson was on the staff at WNEW-TV and at CBS in New York while teaching at Julliard in the late forties and early fifties. He performed on Broadway in The Seven Lively Arts in 1945 and acted and played in several films including The Benny Goodman Story in 1956.
He won the Esquire Gold Award, the Silver Award, the Downbeat Poll, and the Metronome Poll repeatedly. His recording career was quite extensive, working for Brunswick early in his career and later for Columbia. He composed or arranged much of the music he performed. Wilson performed at the Brussels World's Fair and toured Europe several times before he passed away on July 31, 1986.