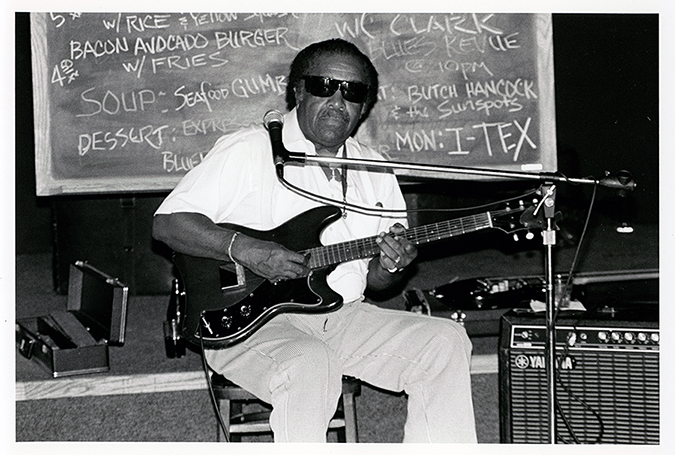 His early style was deeply influenced by T-Bone Walker, as evidenced by his song, Bobby Sox Baby. His style impressed Johnny Holmes, the owner of Austin's Victory Grill. Convinced by commercial appeal of T. D. Bell's jump blues, Holmes convinced Bell to move to Austin. According to musicologist Tary Owens, Bell became the first local musician to use an electric guitar on-stage.
Bell played with his band The Cadillacs in towns as far away as Arizona and New Mexico. He toured with Big Mama Thornton and Johnny Ace, on the ill-fated tour during which Ace took his own life. Around this time, Bell hung up his guitar to start at trucking business and spend more time with his family.
In the 1980's, he returned to public performance and found a new and enthusiastic audience for his music, alongside blues veteran Erbie Bowser and his old friend Grey Ghost. T. D. Bell and Bowser won a coveted W. C. Handy Award for their 1990 album, It's About Time. In 1994, they participated in a showcase of Texas roots music at Carnegie Hall. T. D. Bell continued to play regular shows in Austin at the Continental Club and other venues right up until his death on January 9, 1999.